Our newly formed Ship Management division, functions with utmost transparency and 100% commitment to superior quality services.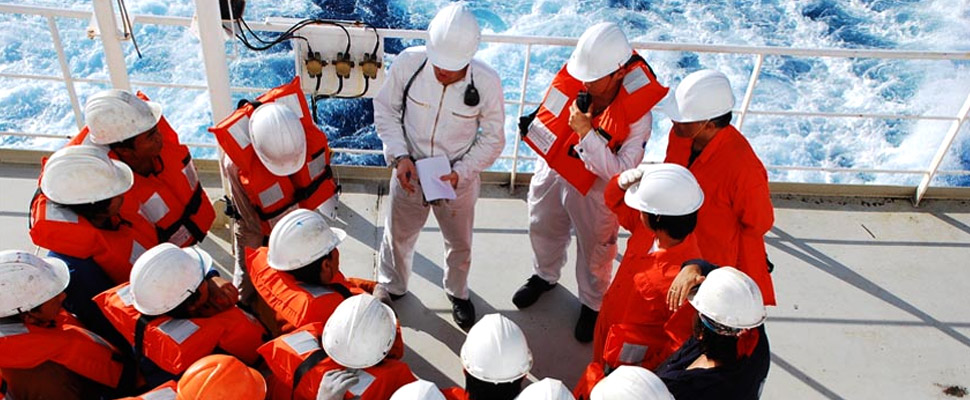 Our team of dedicated, experienced and qualified professionals is committed to provide a comprehensive range of services in Ship Management and is determined to exceed our client's expectations. This has also earned our Ship Management a certification of ISO 9001:2008 by ABS.
Highest-quality solutions, all under one roof:
All-encompassing ship management services at optimum costs
Complete transparency in our dealings with Stakeholders
Professional Seafarers who are thorough in skills and positive in approach
Rewarding long term careers, not just time-based contracts, to our floating staff
Recruitment of Seafarers
The Group combines the expertise and experience for complete management of all types of dry cargo, cellular container and feeder vessels. Its key strength lies in the ability to blend traditional engineering and management skills with modern technology to address the current requirements in ship management. Making it thorough in handling geared vessels and proud of its ability to maintain vessel schedules as well as shipboard equipment and machinery in optimum condition.
Holding key attributes in high regard such as 100% transparency in business, we update our clients on all relevant and significant matters regarding their vessels with detailed reports.
Our sailing staff is at the forefront of all vessel activities and the key to a consistently efficient and safe day-to-day operation. It is the performance of our officers and ratings that establishes the service level experienced by the ship owners. We maintain a large pool of highly qualified, motivated and dedicated Seafarers who fulfill the evolving requirements of the marine transportation industry. All this, to make the experience truly hassle-free and memorable for you.