Take a look at our special and latest news & updates.
Rukhsana Vohra expressing her thoughts regarding
CTL BHP 2023 Event at Prolog India Stall.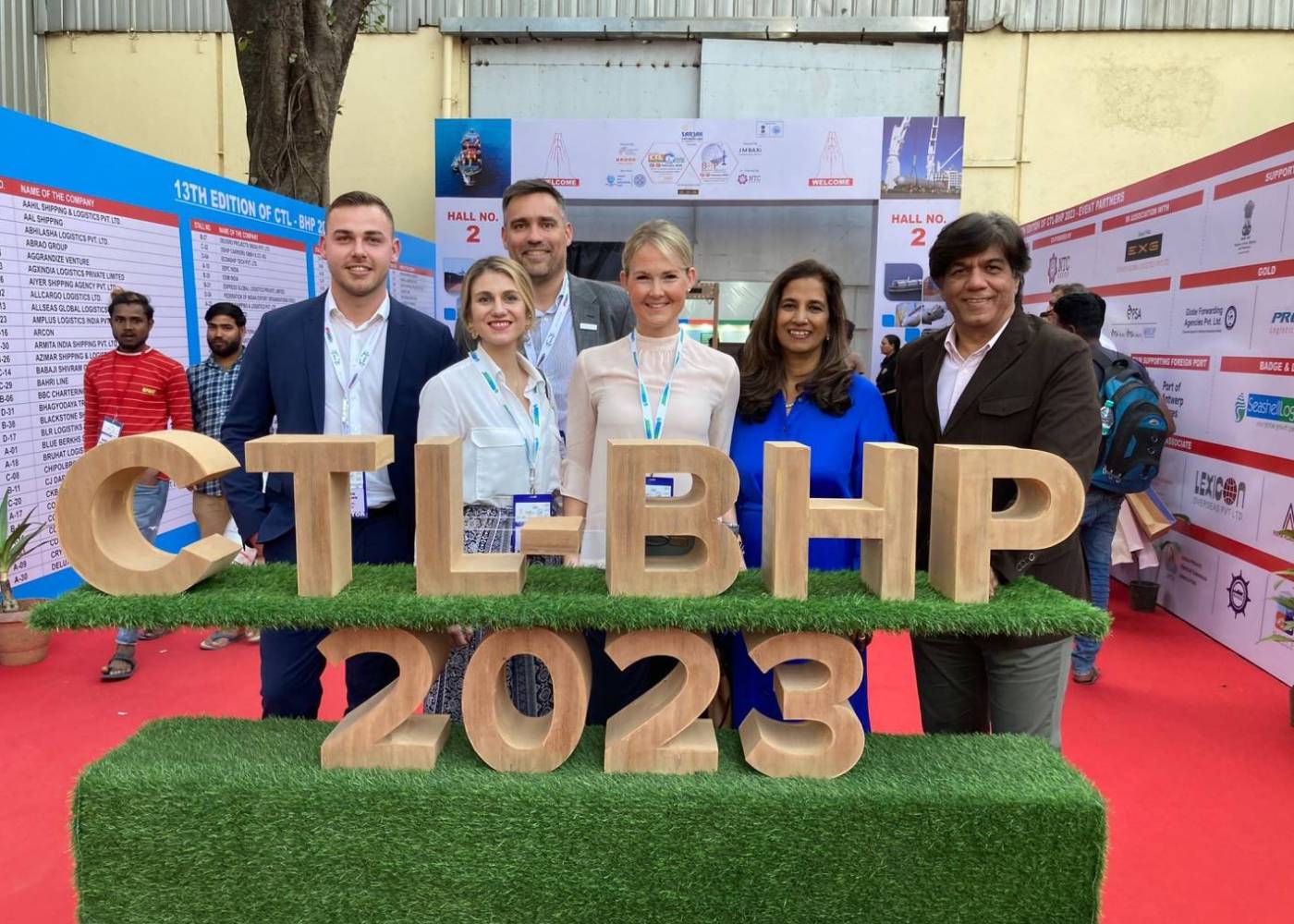 The theme of the Conference and Exhibition being Breakbulk, Heavy lift and Project cargo, attracted visitors from these industries which included Shippers, Forwarders, Transporters, and other service providers.
Read More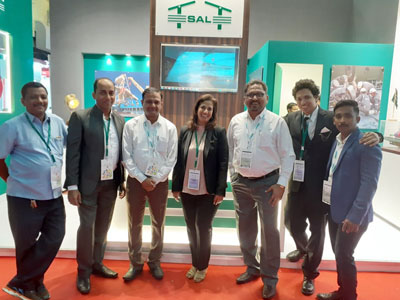 participated in the 12th Edition of CTL 2020 concurrent with BHP 2020 - International Expo& Conference held on 27-28 February, 2020 (Thursday - Friday)
Read More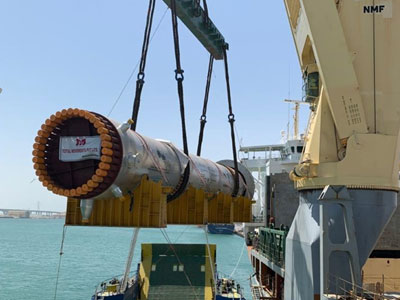 Negotiations were in full swing during early March 2020 between SAL Heavylift and Total Movements Pvt Ltd through SAL's agents in India – Sai Maritime & Management P.Ltd-
Read More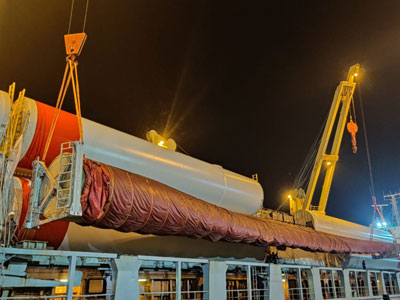 SAL HEAVY LIFT successfully loaded longest windmill blade of 72.4 Mtr from Tuticorin to Germany exported by NORDEX India Pvt.Ltd.
Read More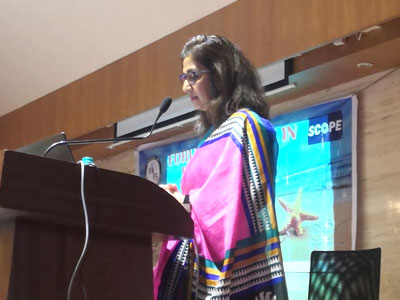 Ms Rukhsana Vohra, Director, Sai Maritime & Management P.Ltd. was invited to be Guest of Honor at World Maritime Day Celebrations
Read More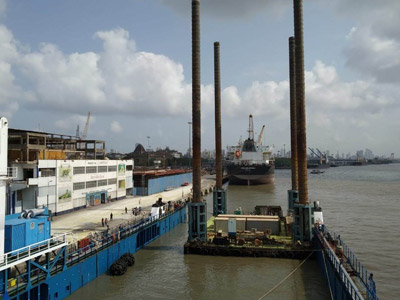 Mv Eide Trader – Semi Submersible vessel – berthed and loaded at BPX One Jack Up Barge weighing with accessories total of 990 mtons.
Read More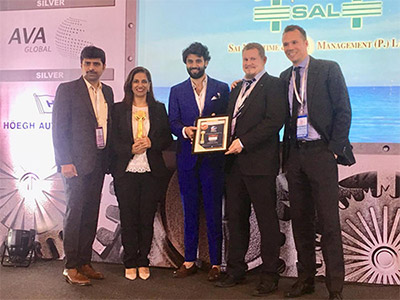 Focusing on Break Bulk, HeavyLift & Project Forwarding with the Event theme is "Changing Trends in Breakbulk, Heavylift & Project Cargo Logistics.
Read More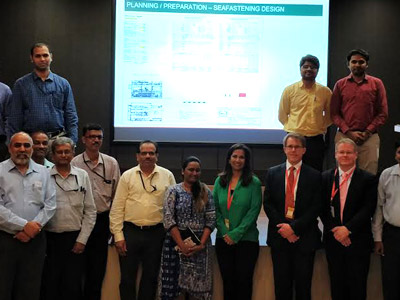 And that's what SAL Heavy Lift & Sai Maritime set out to achieve with the Heavylift Workshop Roadshow held in Mumbai during end of April.
Read More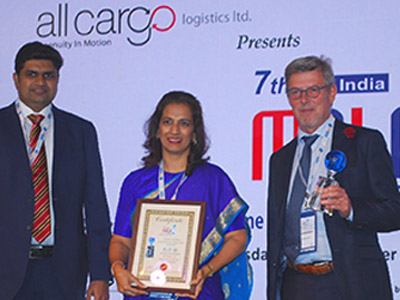 The Team of SAL Heavylift & Sai Maritime have once again triumphed at the Maritime And Logistics Awards 2016 held at St Regis Hotel, Mumbai on 28th September 2016.
Read More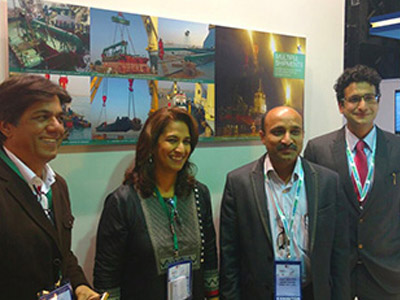 Took place at the Bombay Convention & Exhibition Centre in Mumbai On February 18 and 19, 2016.
Read More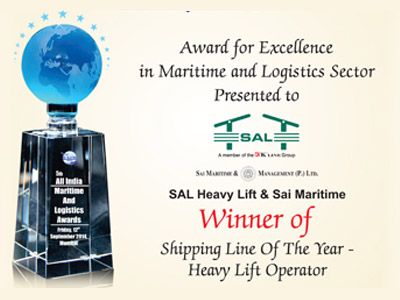 Award for Excellence in maritime and logistics sector presented to, Shipping Line Of The Year Heavy Lift Operator - Winner SAL & Sai Maritime.
Read More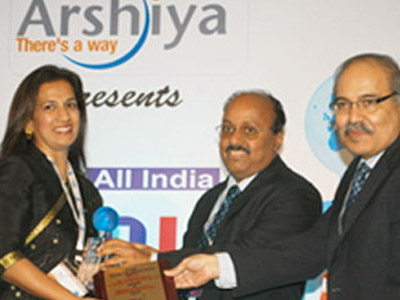 On 30th Sept 2011, the 2nd Annual All India Maritime and Logistics Awards (MALA) 2011 was held at Hotel Taj Vivanta, Mumbai.
Read More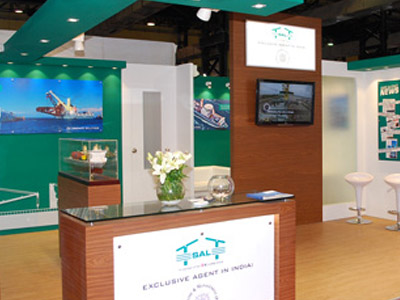 SAL Heavy Lift & Sai Maritime participated in the 3rd edition of the BHP 2014 held at Bombay Convention & Exhibition Centre, Mumbai concurrent with a 3 Day International Conference.
Read More
Latest
Projects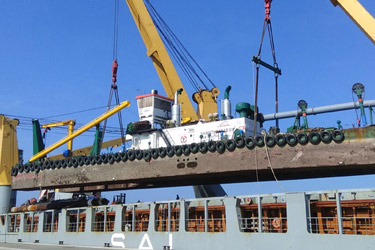 SAL HEAVY LIFT and SAI MARITIME once again successfully pull off a difficult operation with ease and panache..
Download Brochure