SAI Maritime (www.saimaritime.com) The heavylift and Project Shipping specialist completes another complex challenging operation, creates a new unique operation & thanks Mumbai Port for their flawless attention to details and assistance.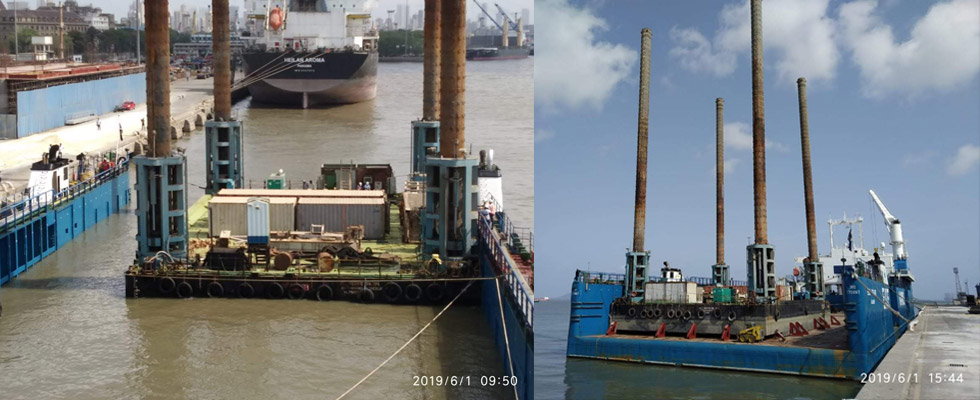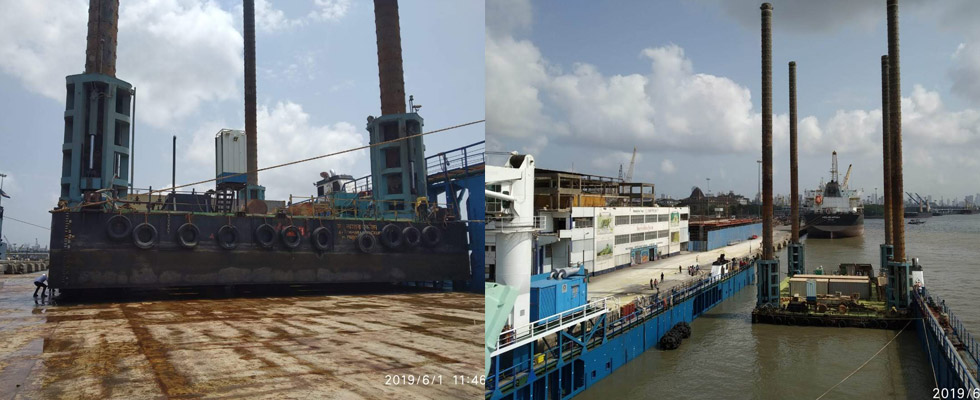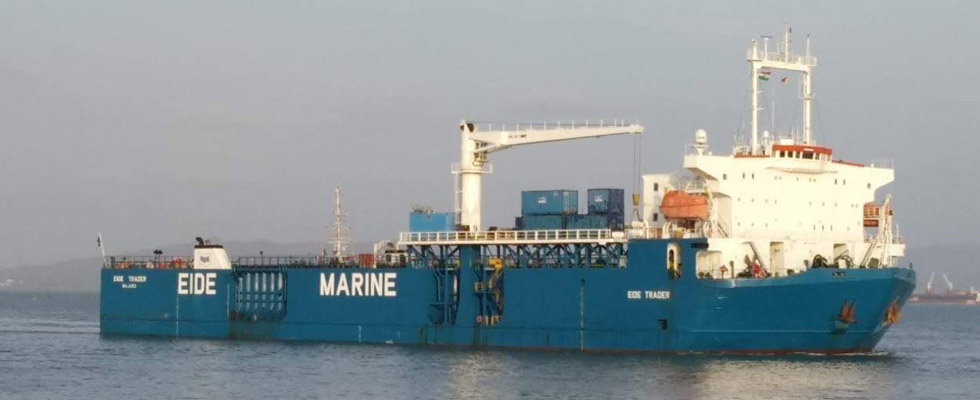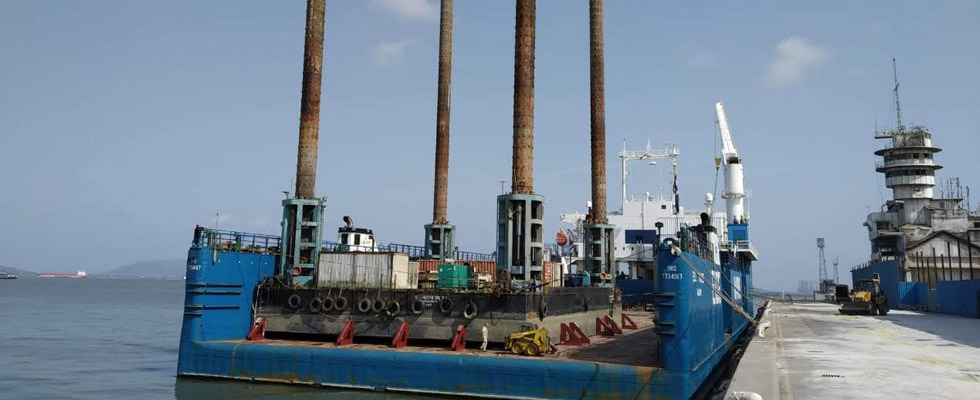 Mv Eide Trader - Semi Submersible vessel - berthed and loaded at BPX One Jack Up Barge weighing with accessories total of 990 mtons. The barge was loaded by the float on method & the vessel was submerged upto 9m and after careful maneuvering and with tide variations the Barge was positioned and vessel refloated back immediately. The seafastening and total operations was completed in 48 hours and mv Eide Trader sailed to Mauritius where the Barge will be employed for a prestigious project. Discharge will be done at anchorage in the same float off method.
Mumbai Port BPX berth was selected for this operation after lengthy technical analysis with all stakeholders and courtesy Sr Dy Traffic Manager Mr RN Shaikh and his team who have provided some valuable inputs and supports that made this operation a success. SAI Maritime is ever indebted to the professional support from Mumbai Port.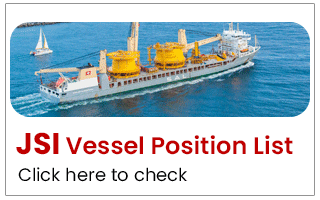 Latest
Projects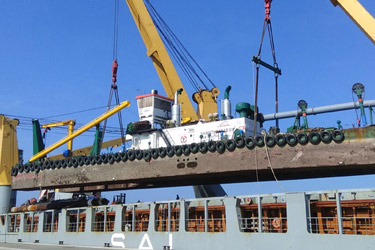 SAL HEAVY LIFT and SAI MARITIME once again successfully pull off a difficult operation with ease and panache..
Download Brochure