The 11th edition of BHP 2019 an International Conference & Awards focusing on Break Bulk, HeavyLift & Project Forwarding with the Event theme is "Changing Trends in Breakbulk, Heavylift & Project Cargo Logistics - An Overview" was held on 31st January 2019 in Mumbai.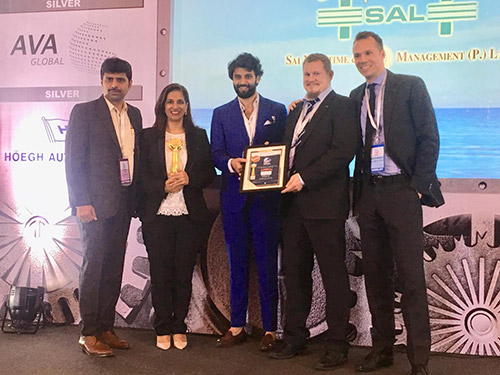 Leading speakers, top delegates and prominent companies participated in the event which provided both a national and global perspective on the trends and issues in the sector and the direction it will take in the time to come. The industry gathered under one roof which made for a fabulous networking opportunity.
SAL Heavylift alongwith their Indian partners Sai Maritime, actively participated in the event. Martin Breucha, Manager (Chartering & projects) was invited to share his views in a panel discussion as A global reputed carrier on the port facilities and handling for break bulk carriers at Indian ports.
Post conference, a glittering Awards show - BHP MALA 2019 - was held to facilitate and recognize the fore runners of the Breakbulk and Heavylift Industry. SAL Heavylift & SAI Maritime was awarded 'SHIPPING LINE OF THE YEAR (SUPERHEAVYLIFTS)', another feather in our caps !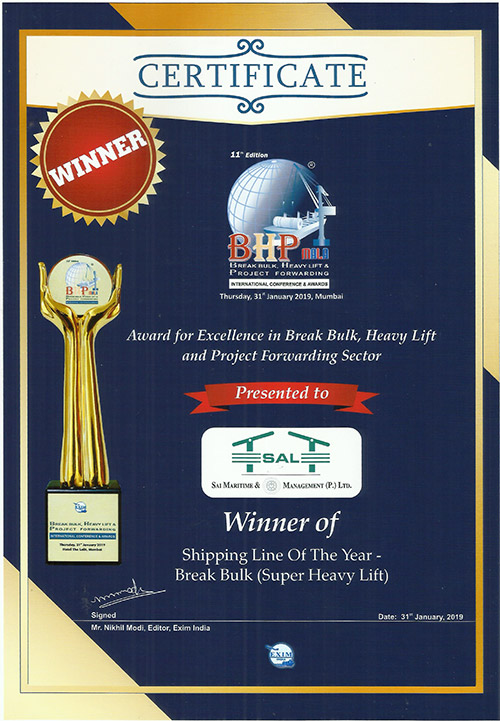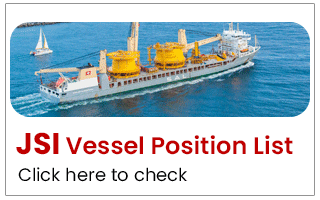 Latest
Projects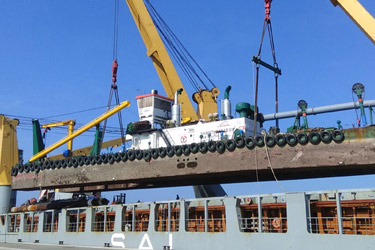 SAL HEAVY LIFT and SAI MARITIME once again successfully pull off a difficult operation with ease and panache..
Download Brochure