Maria Cochin
SAL HLV mv Maria called Cochin Port on 24th December 2014 to discharge the first of the 2 x 338 mtons HDS reactors for BPCL Kochi refinery expansion.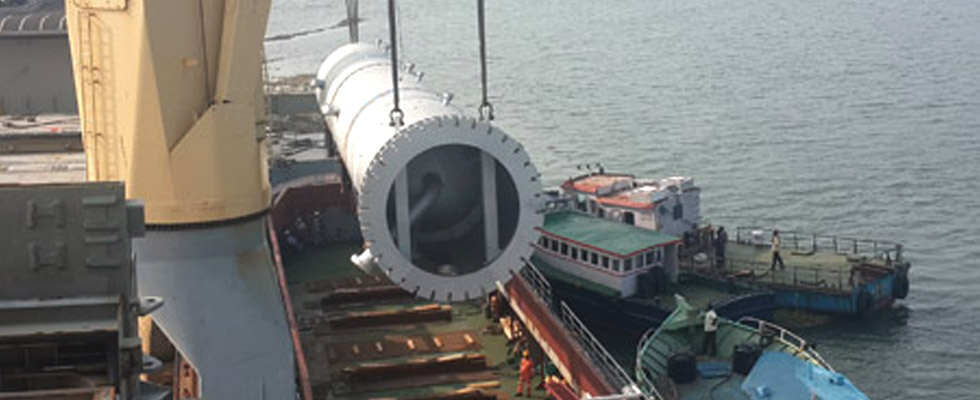 Each reactor measured 36.85 x 5.35 x 5.20m.
All Projects
Download Brochure
"

We would like to thank you and your entire team for the (again) great cooperation and outstanding support along with the recent employment of MV Klara in several concerned Indian ports.

"