Mv Annemieke - Kattupalli
SAL HEAVY LIFT and SAI MARITIME once again successfully pull off a difficult operation with ease and panache..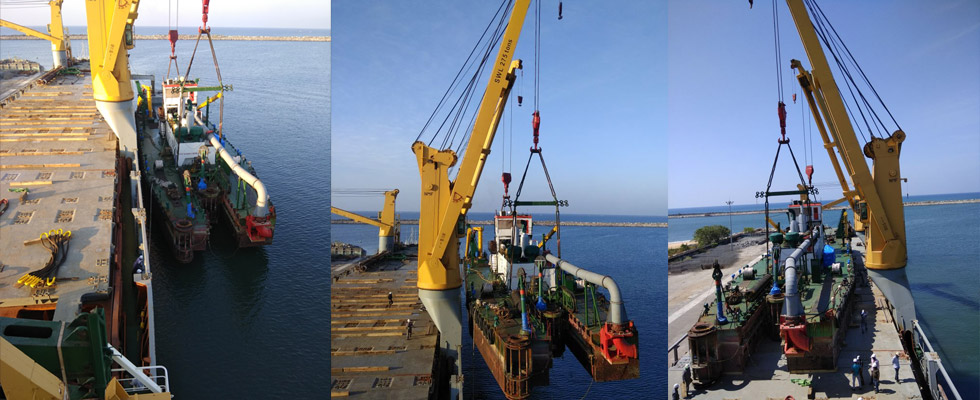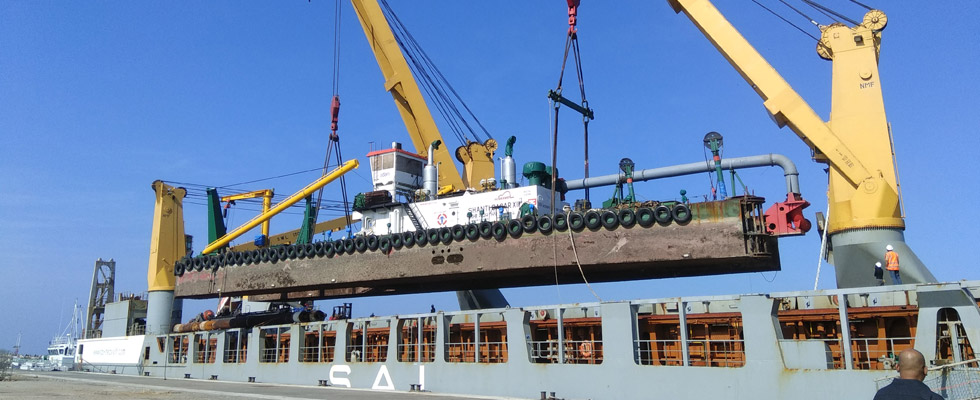 Mv Annemieke (built April 1998 - 9549 mts DWT - 2x275 mts Cranes + 1x150 mts combinable upto 550 mts SWL) was in perfect position to perform a coastal voyage from Kollam to Kattupalli. Fixture negotiations were quickly done , and in record time , Specified Voyage License was obtained from The Director General of Shipping, thanks to the on-line application procedures and Ease of doing Business initiatives.
The main unit Dredger (declared weight 358 mtons) was fitted with Cutting Lader, A Frame and 2 spuds which had to be removed from the Dredger with the help of vessels crane and Stevedores before loading the main unit.
First the 2 spuds were dismantled , then A frame and Cutter ladder from the Dredger which went smoothly.
Given Master's, Chief Mate and crews strong experience in handling such operations, the lifting of the dredger was completed in 5 and half hours, which was subject to the technical challenges this lift caused. The successful loading happened solely because of an experienced Master and his crew.
General cargo operations went smoothly without any hurdles.
In Kattupalli , the vessel berthed on arrival and discharge operations went very smoothly. First the main dredger off-loaded at sea side and assembled with Cutter lade, A frame and Spuds.
This is the first vessel handled at Kattupalli Port by Sai Shipping, who has recently registered as Agents.
All Projects
Download Brochure
"

We would like to thank you and your entire team for the (again) great cooperation and outstanding support along with the recent employment of MV Klara in several concerned Indian ports.

"